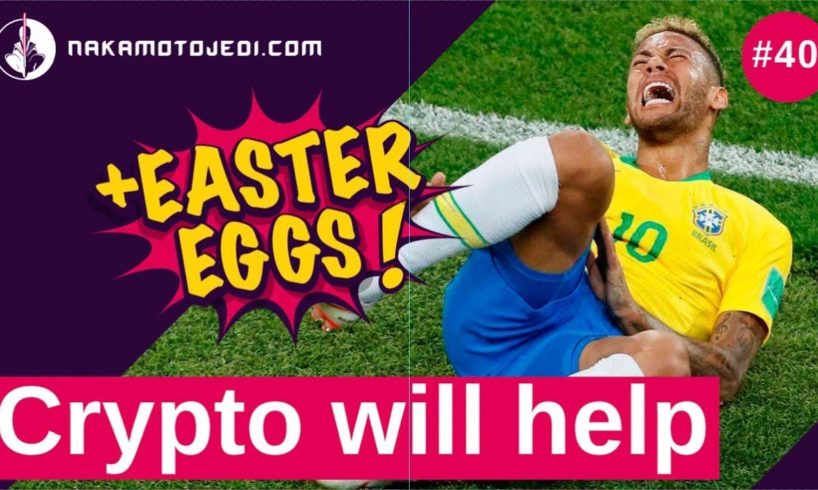 Bitcoin news today: BTC predictions, new crypto coins. gold vs cryptocurrency mining with http://nakamotojedi.com
Meet NakamotoJedi with the latest btc news! In today's episode:
According to Bloomberg, the current volatility of the market is caused by $2 Billion Bitcoin Whale: when it is making a transaction, the whole crypto world is wobbling. Maybe, a famous economist Mohamad El-Erian is to be suspected for this? He sticks to the idea that bitcoin price should be $5,000.
And McAfee, on the contrary, forecasts that in 2020 BTC will cost $1 million. Also, McAfee states that soon centralized exchanges will die out. To believe it or no, but MarketWatch is sure – the end of the year is always a prosperous period for cryptocurrency. Just trace the historical data from 2015, 2016 and 2017 – and you'll see.
Three months are left till the end of 2018, and there is still some time for Andrew Keys's predictions on Ether to turn into reality. The leader of ConsenSys Capital claimed that ETH would surpass BTC in price, but it doesn't seem realistic now.
In the Canadian city of Midland thousands of PCs were hacked, and the intruders demanded the ransom in BTC. The sum hasn't been disclosed, but it's probably lower than 850,000 BTC – the most significant robbery in the history of bitcoins.
And BitConnect has been considered a Ponzi scheme – American investors were fooled and lost their money. But Indian authorities already know whom to punish for it.
Now SEC has a competitor – Crypto Asset Management project which claimed to be the first crypto regulator of asset funds in US. Guys, you are trespassing on the sacred! The best way to protect crypto from fin regulators is to form a powerful community, what Crypto Harbor is actually doing.
Little CryptoKitties are going to Opera – these collectibles are now available in the Opera browser. And French FC Paris Saint-Germain are launching their new crypto coins.
Mining has always been considered an energy-consuming activity, and probably you remember that one year of BTC mining needs as much energy as Austria or Denmark. But the head of ECB Mario Draghi says that mining gold is not cheaper. In fact, extraction of traditional gold costs $87 billion annually, while BTC mining needs $4.3 billion per year. One more argument is that the market cap of gold amounts to $8 trillion while the market capitalization of all cryptocurrencies is a little over $200 billion. According the expert Tim Draper, the situation will change in 15 years.
At the end of today's episode NakamotoJedi is putting cards on the table. Get the details of our giveaway and take part in it – a vast sum of money at stake.
The most relevant crypto news on youtube here at NakamotoJedi! Get known about btc latest news, coin news, blockchain news, interesting announcements, and sensational updates of the crypto world. With our channel it will become clear for you how to make money trading cryptocurrency.
Subscribe to our social media not to miss anything:
https://NakamotoJedi.com
Tweets by NakamotoJedi
https://facebook.com/NakamotoJedi/
https://t.me/cryptoconsultinginfo
https://medium.com/@NakamotoJedi
NakamotoJedi – Your Jedi Master in Blockchain and Cryptocurrencies!
#bitcoin #btc #cryptocurrency #crypto #nakamotojedi

source