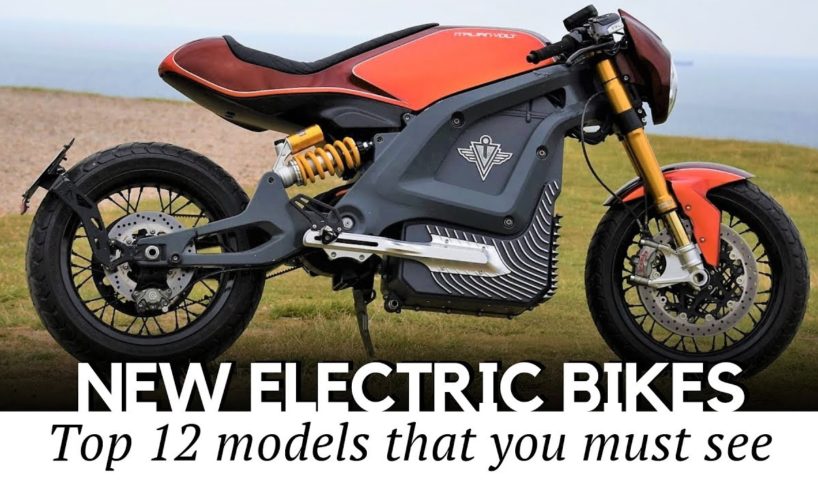 Electric Motorcycles, until the last couple of years this breed of two-wheeler had been rather unheard of being a part of the distant future in the minds of automotive enthusiasts.
However, the progress is not going to wait for the riders to catch up, new ebike models are popping out here, some of them boasting of impressive range and performance, and some only aiming to become humble emission free daily riders for city commuting.
Today we intend to bring you up to speed with the latest electric motorcycle models and give you a glimpse of the direction that the industry seems almost destined to take.
Other #AutomotiveTerritory releases that you might have missed:
The most affordable electric motorcycle models: https://www.youtube.com/watch?v=gjysvBCkYbI
Amazing electric bicycles that have fat tires: https://www.youtube.com/watch?v=sR6VaJLdEcM
In this episode of the #ATelectricbikes series such vehicles were featured:
Harley Davidson LiveWire: harley-davidson.com/us/en/motorcycles/future-vehicles/livewire.html
Harley Davidson are running out of strategies how to appeal to the younger generation of riders, so their last resort is to attempt electrification of motorcycles to market to the "EV millennials".
Ethec Motorcycle: ethec.ethz.ch/en
This bike is a product of team work of 16 Swiss engineering and design student at the Zurich universities. Ethec is built using the proven tubular frame construction and gets carbon-fiber enforced plastic fairings.
Evoke Urban Classic and Urban S: evokemotorcycles.com
Evoke motorcycles is a Chine-based manufacturer of electric motorcycles that was founded in 2014 Nathan Siy and Chris Riether. At the moment the lineup of this company consists of two ebikes: an Italian inspired naked street bike Urban S and a Café racer styled Urban Classic.
Tork T6X: torkmotorcycles.com
Tork Motorcycles is the Indian EV startup that developed the first ever commercial electric motorcycle of the country and they actually have a pretty good shot at success, since India is the biggest two-wheeler market in the world.
Italian Volt Lacama: italianvolt.com/iv
Italian Volt Lacama is a luxury electric bike, the first one from the Milan-based brand. The motorcycle has lots of customization options and premium components, like Brembo brakes and Ohlins suspension.
Sur-Ron White Ghost: sur-ron.com/angel?_l=en
Sur-Ron White Ghost is an all-electric city commuter that is aimed to win the low end and middle class consumers with its style, practicality, and affordability.
Tacita T-Cruise: tacita.it/t-cruise
Tacita T-Cruise is an all new electric cruiser bike with stunning looks, good performance characteristics, and lots of range. The bike is priced between $10,999 and $24,999.
Alta Motors Redshift EXR: altamotors.co/redshift-exr
Naked electric bike that offers 50 miles of range at full charge and great performance both on the streets and off-road. Can accommodate driver of any skill with its 4 map settings that control the power delivery.
Sarolea Motorcycles MANX7: sarolea.com/manx7
MANX7 from Sarolea Motorcycles is an ultimate electric superbike with unique modern design, handcrafted carbon fiber monocoque chassis and swingarm, and perfect weight distribution.
RideCake: ridecake.com
Kalk from Cake is an exciting all-electric dirt bike that is scheduled to start deliveries next February.
EMFlux: emfluxmotors.com
First Indian all-electric superbike that is claimed to have 120 mph top speed and 120 mi of range. Features aggressive edgy design and modern electronics. Coming sometime in 2019, it is to be priced at $8,200 and $15,000 for the basic and top trims respectively.
eCub2 from Shanghai Customs: rideapart.com/articles/shanghai-customs-electric-honda-super-cub
Honda Supercub currently serves riders across the globe in 160 countries and to monetize on the success of this universally beloved moped, the Chinese Shanghai Customs came up with an electrified version of the two wheeler called eCUB 2.

source