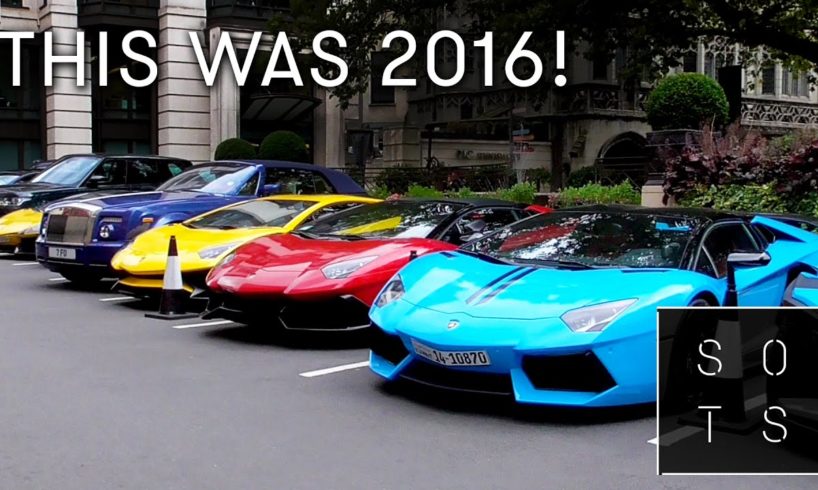 Supercars on the streets – 2016 has been simply incredible and to remind you of the insane amount of amazing supercars I have witnessed on the streets in London this year I created this video.
2016 was also the year "SupercarsOnTheStreets" reached the 10 000 subscribers milestone for which I have to thank you all, I love making videos for you all and I will continue to bring way more videos with different new plans/ideas in the future!
As we are about to go into 2017 I found it the perfect time to reveal the new look for "SupercarsOnTheStreets" which will continue to form in the next few weeks!
I hope you enjoy the video/new look and wish you all a happy new year! To an amazing 2017!
Mclaren P1, Ferrari Laferrari, Porsche 918 Spyder, Pagani Huayra, Bugatti Veyron,Koenigsegg Agera R, Koenigsegg Agera RS, Pagani Zonda, Ferrari F12 TDF, Lamborghini Aventador Super Veloce Roadster, Lamborghini Veneno, Ferrari Enzo, Ferrari F50,…
Follow us on Facebook: https://www.facebook.com/supercarsonthestreets
Follow us on Instagram : https://www.instagram.com/supercarsonthestreets
http://www.supercarsonthestreets.com
Subscribe for more!
Music by:
ÉWN – Feels [NCS Release] provided by NCS

• https://soundcloud.com/ewnmusic
• https://www.facebook.com/ewnmusic/

source