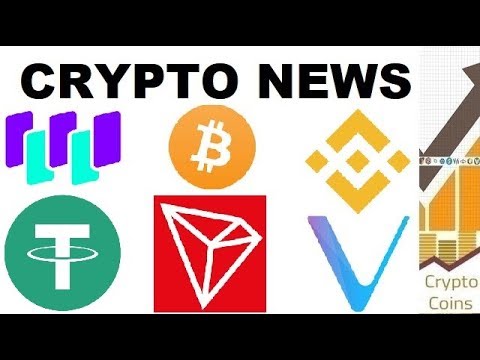 Crypto News: Tether, Binance, Walton, Vechain, Tron, Seoul, GMO Yen (8th-15th of October)
GMO Internet launching stablecoin
On 9th of October Japanese internet giant GMO Internet has announced that it will launch a stablecoin pegged to the yen next year. While GMO Internet is mainly engaged in the Internet infrastructure business, it also runs other businesses such as online advertising & media, Internet financial services, mobile entertainment, and cryptocurrency
In 2017 the company had income of around 71M USD and 1.3B USD revenue. Currently they have almost 6k employees.
According to the founder and president of GMO Internet, Masatoshi Kumagaii, the stablecoin which will be known as GMO Japanese Yen (GJY) will be issued in Asia. It is expected that the assets backing the stablecoin will be stored in Japan where the tech firm already has banking licenses. The Tether situation from today proves that we need more good stablecoins since Tether has always been dodgy.
Binance delisting assets
Binance, the world's largest crypto exchange by trading volume, has recently announced its plans to delist multiple altcoins on 12th of October.
The removed assets are: Bytecoin (BCN) – privacy coin that created Monero (37th on CMC) , Iconomi (ICN) – a digital management platform (136th on CMC) , ChatCoin (CHAT) – decentralized protocol based on blockchain technology (363th on CMC) , and Triggers (TRIG) – token powering the blocksafe security platform (555th on CMC) .
According to Binance, the reason behind the decision is simple. The exchange takes pride in offering only the best digital assets for its customers. As such, it needs to keep track of different coins and their quality meaning the removed tokens are no longer good enough to be listed.
As predicted all of the assets lose in value due to delisting.
Walton updates
Waltonchain had some major annoucements this week. First of all Waltonchain has announced that their technical subsidiary, IOT Technology Co., Ltd. have successfully developed the UHF Android Smart RFID Reader-Writer IOT-RU20
The reader can automatically recognize RFID tags at a rate of 450 tags/s and collects data using RFID signals. The IOT-RU20 can therefore be used in many RFID systems and business scenarios. On top of that it supports Android customization, provides system call interface API reference code, meets the customization needs of enterprises and offers an app and efficient data management to users
On top of that Deputy Director of Fujian Provincial Development and Reform Commission visited Walton. It is an administrative department under Fujian Provincial Government; its operation is guided by the National Development and Reform Commission of China. All of that seems like a promising development for Walton.
Vechain updates
On 10th of October Vechain has annouced the VeChain Technical Deep Dive Series.
The point of this series is to help expand the idea of applied blockchain technology within the physical world, so when global standards and product lines become accessible users can use them to improve the world around them, be it social entrepreneurship or in traditional business.
The campaign will begin with a video series of hardware lectures related to use cases that they have built solutions for. At the end of this lecture series, there will be a separate live streamed AMA series in which Vechain CEO, CTO and Chief Scientist will answer topic related questions. The topics include: Embedded system (IoT and other hardware devices) development & capability, VeChainThor Blockchain Core, VeChainThor Applications
This lecture series is in prep for a much larger campaign to educate and empower the public and should be beneficial for Vechain.
Seoul $100 Million Fund to Build Blockchain Smart City
Park Won-soon, the mayor of Seoul, has revealed a five-year plan to invest $108 million to develop the South Korean capital as a smart city powered by blockchain
This is very good news especially for projects connected with South Korea like Walton or Icon.
Tron partnership speculation
While the partnerships has not been confirmed by either Tron or Baidu there has been several hints and reports abut it being legit. Supposedly the partnership should be annouced by Baidu Cloud this week.
TRON's CEO Justin Sun has recently hinted on Twitter at a secret partnership with an unnamed "industry giant" that is valued at "tens of billions of dollars." In his Tweet, posted Friday, Oct. 12, Sun did not provide a lot of information.
In late September, TRON released details about its partnership with a popular torrent client BitTorrent, following the earlier acquisition of the company. A collaboration between the two companies dubbed "Project Atlas" will reportedly enable the users of the BitTorrent client to receive rewards in TRON for seeding torrent files.
If the partnership with Baidu is real this should be a huge deal
Not a financial advice.

source