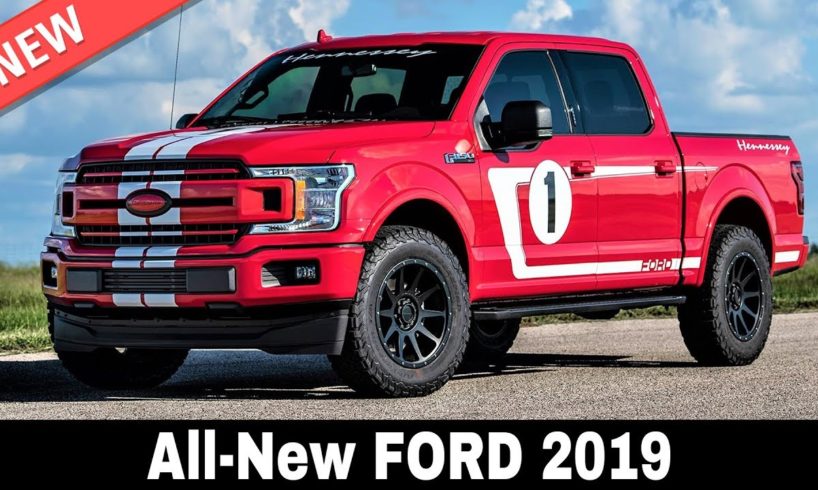 Ford Motor Company is the second largest car maker in the US, only behind General Motors, and the fifth-largest in the world. Their 115 years of history were full of highs and lows, and today the American automotive giant is going through the phase of lineup revisions and adjustments of business models to meet the current demands of the market. In this video we will take a look at the Ford's all-new models of pickup trucks, crossovers, hatchbacks and performance two-door autos, as well as multiple 2019 special edition cars that are tasked with keeping the fan base happy.
You are watching Automotive Territory Daily News! Subscribe to our channel and lets start the engines!
0:44 #1 2019 Ford Edge ST
2019 Ford Edge ST is the top trim of this crossover that is equipped with a 335 hp 2.7 liter Ecoboost V6, 8-speed automatic, and an AWD. The model starts from $42,335.
1:54 #2 2019 Ford F-150 Hennessey Heritage Edition
Though it is beyond my imagination, but some people still feel dissatisfied with the amount of power and off-road prowess that stock Ford F-150 pickup can offer. If you are one of these daredevils, Hennessey performance Engineering markets a special Heritage edition tuning package
3:01 #3 2019 Ford Focus
2019 Ford Focus is a new generation model that comes sitting on a new lighter platform, in three body styles options, and multiple trim levels.
4:10 #4 2019 Ford Mustang Shelby GT350
2018-2019 model year Ford Mustang Shelby GT350 features some significant upgrades aimed at better road control and agility. These include new suspension, improvements in aerodynamics and Michelin Pilot Sport Cup 2 tires.
5:22 #5 2019 Ford Ranger Raptor
2019 Ford Ranger Raptor is a diesel off-road version of the Ranger model that will be arriving to the European market in the middle of 2019.
6:31 #6 2019 Ford GT Heritage Edition
2019 Ford GT Heritage Edition is a limited edition model that commemorates Ford's 1968 and 1969 Le Mans winning GT40 racer.
7:42 #7 2019 Ford Mustang California Special
California Special is new design edition of 2019 Mustang GT that combines original vintage look with modern performance. The car is powered by a 460 hp of 5.0L V8 engine linked to the 6-speed manual and features premium B&O sound system.
8:51 #8 2019 Ford F-150 Raptor
Ford F-150 Raptor is arguably the best off-road capable pickup truck on today's market. In 2019 it is not receiving major updates, but the all-terrain capabilities are enhanced even more.
10:01 #9 2019 Ford Fiesta ST
In 2019, Ford Fiesta hatchback gets a new sporty-looking ST-Line trim that features exterior and interior upgrades but has the same powertrain and performance.
11:11 #10 2019 Ford Mustang Cobra Jet
2019 Ford Mustang Cobra Jet is a limited edition dragracing automobile that is released to honor the 50th anniversary of the original 1968 Cobra Jet racer.
#AutomotiveTerritoryDailyNews #ATcars2019 #ATDN

source