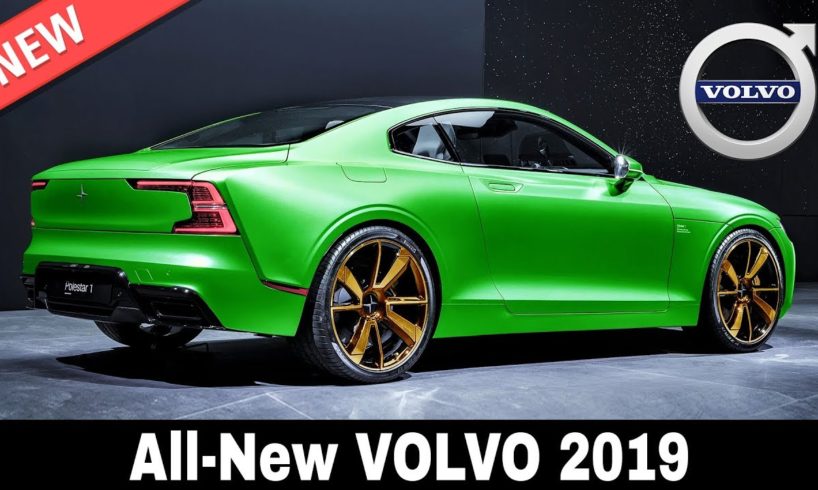 When Volvo became a part of the Chinese automotive giant Geely, car enthusiasts were skeptical about its future. However, the Swedish brand not only managed to retain its reputation of reliability and safety, but also began to produce visually stunning models, which are currently regarded as the gold standard in exterior and interior designs. Moreover, the latest electrification and automation push from Volvo is painting a bright future for the company. To show you the latest progress of this European car maker, we will take you on a tour across its 2019 lineup as well as show you the upcoming models.
2019 Cars from Automakers Around the Globe: https://www.youtube.com/watch?v=vJZPVWPQcnQ&list=PLouyd8mRhOO7KDhZMYTpvi3n8Pb6nnjqN
0:45 #1 2019 Volvo S60 Plug-In Hybrid
2019 Volvo S60 Plug-In Hybrid is a new compact sedan powered by a twin-engine hybrid system with an eAWD. The car is available in 3 trim levels, including Polestar with a 415hp engine, with a starting price of $54,400.
1:56 #2 2019 Volvo XC40
2019 Volvo XC40 is the company's smallest crossover that is available in three trims Momentum, R-Design and Inscription with the starting price of $33,200. In the US, the car is offered with either T4 or T5 engines netting 187 and 248 horsepower.
3:06 #3 2019 Volvo V60 Cross Country
2019 Volvo V60 Cross Country is a new rugged trim level of the regular V60 model. The automobile boasts of unique design elements, a 75 mm higher ground clearance and a standard AWD system.
4:16 #4 2019 Volvo S90 and S90 Ambience Concept
2019 Volvo S90 features no major updates and comes in a long wheel base, three trims, and three engine choices. The S90 Ambience Concept is a new luxury executive sedan that is developed to deliver the ultimate sensory relax to its passengers.
5:28 #5 2019 Polestar 1
Volvo fans should be already familiar with the Polestar performance division, that previously used to work on V60 and S60 models. Recently, it was reorganized into a separate brand under Volvo's umbrella and the first vehicle released to the world is the Polestar 1 plug-in hybrid supercar.
6:38 #6 2019 Volvo V60 Plug-In Hybrid
2019 Volvo V60 Plug-In Hybrid is a smaller version on the V90 model that shares lots of its exterior and interior features, but comes with two hybrid powertrain options for the first time.
7:48 #7 2019 Volvo XC60
Holding the 2018 World Car of the Year award, 2019 Volvo XC60 features no major updates. Available in Momentum, R-Design, and Inscription trims, the model is available with one of three powertrains ranging in power between 250 and 400 hp.
8:58 #8 2019 Volvo 360C Concept
The automotive industry is gradually moving towards the future of shared mobility and autonomous vehicles. 360C Concept is showing Volvo's vision of tomorrow when personal car ownership will fade away in history.
#ATcars2019 #AutomotiveTerritoryDailyNews #ATDN

source