I am truly honored to have Thinking Crypto on the show covered all topics .. Exit plan… EOY prediction.. Bear Market Bull Market.. also Thinking Crypto Will be at Crypto Con in...
Read more »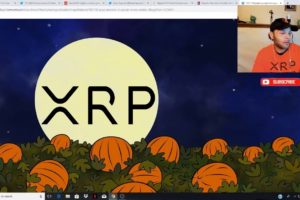 Ripple CEO Brad Garlinghouse unfolds the future plans of the company Read more at http://globalcoinreport.com/ripple-xrp-ceo-talks-about-future-plans-of-firm/ Saudi/UAE digital currency goes live in Q1 Ryan Zagone Ripple Regulator Pepe on XRP in Melbourne ==================...
Read more »
Coinbase is now valued at $8B after closing new $300M round backed by $1 TRILLION INVESTMENT MANAGEMENT COMPANY GETTING SERIOUS ABOUT CRYPTO Andreessen Horowitz backs Coinbase and Ripple Death of wall street...
Read more »
Ripple Co-founder believes XRP to be an efficient asset in solving the world liquidity problem World's Largest Crypto Exchange OKEx to Delist 50+ Trading Pairs Due to 'Weak' Performance Ripple released 3...
Read more »
Ripple's technology is "of enormous importance to us", states R3 member Nordea Bank CEO VeChain Signs MoU for Blockchain Development with Cyprus US: IRS Advisory Committee Calls for Additional Guidelines on Crypto...
Read more »
And it's LIVE! 🎉 The @xrptipbot App. Now available in the Google Play Store and Apple AppStore 🍻 Up to 20 XRP per tip 😍 Tell your favourite restaurant, bar, pub, store,...
Read more »
BlackRock has formed a team to look into ways to take advantage of the cryptocurrency market and bl Big BG Ripple CEO set to be part of Mars Blockchain Summit alongside reps...
Read more »
Apple's Steve Wozniak Co-Founds Blockchain-Focused Venture Capital Fund Binance Launches Its First Fiat-Crypto Exchange in Uganda Active Customers Drop by 80% on Coinbase, Suggests New Study G Mail Jc306954@gmail.com —————————————————————————————————————————————————————————————————————————————————————————————————————————- FACEBOOK FOLLOW...
Read more »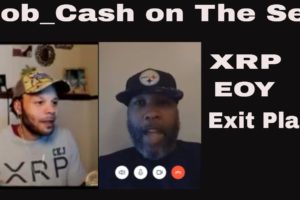 Rob Cash on the set. He has a fresh, unique view on Ripple XRP. I asked Rob Cash his thoughts on all the hottest topics in the XRP community. I asked him...
Read more »
What's your EOY prediction? What's your Exit plan when XRP MOONS? Just a few questions I asked Malpass about Ripple XRP. Average Joe Investor part 2. We all have invested a lot...
Read more »