Even though we have mapped the whole planet with space satellites there are probably still places on the mother Earth barely visited by the mankind. If you ever dream to become one...
Read more »
I don't think that many people will disagree that our lives have become too serene and routinely in the past few decades, which isn't a bad thing but our free spirits are...
Read more »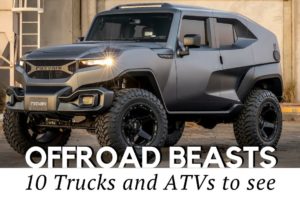 The majority of our episodes are rather serious and contain information about quality day to day vehicles that our viewers can buy and enjoy for daily driving. But this time we decided...
Read more »