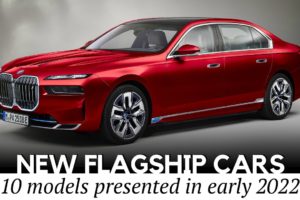 If you feel like experiencing comforts reserved only for high-ranking executives or leader of the world superpowers, there is no need to go through the hustle of becoming a millionaire or being...
Read more »
Blending sporty ride with the comforts of long-distance touring is not an easy task. This task becomes even more difficult if you want to do it on a budget. Lucky for you,...
Read more »
Before February 2022 the world was still hesitant about jumping head first into car electrification, but oil and natural gas black mail that we are witnessing today, will inevitably force the hands...
Read more »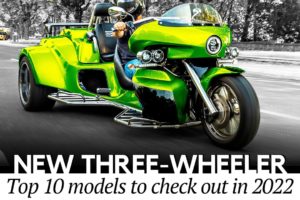 For some people two wheels just isn't enough, while four is way too many, so manufacturers are ready to meet them half way. Three-wheel roadsters and trikes are fun, agile and comfortable,...
Read more »
For internal combustion models the term naked aka standard motorcycle stands for an exposed engine. For e-bikes this simply means the lack of fairing and maybe a visible battery pack. Since this...
Read more »
Motorcycle grand touring isn't a hobby it's a way of life. Technically, it can be done on a smaller displacement cruiser, but let's face it, a big bore full dresser is a...
Read more »
At least for the past half a year, we have been on a dry spell for new cars. But luckily this isn't the case for supercars. Once again, we are ready to...
Read more »
When buying a daily driver, the majority of people are taking into account reliability and value for the money. But I say that it's totally normal to shop for the looks, even...
Read more »
I totally agree that the coupe SUV body style is nothing but a marketing gimmick to sell us the same car with a couple of grand premium. However, I do have to...
Read more »
Indian proudly carries the title of America's first motorcycle company with a 121-year long history. However, it is the last decade that truly reflects Indian's recent rise to prominence, which is definitely...
Read more »