We drove a Tesla, a Mustang Mach-E and a gas car 1000 miles in a loop to see which was fastest. This was our road trip results! Studio channel: … source
Read more »
As it was expected the 2019 is turning out to be the year when many promised electric vehicles are being delivered to the market. But while some EV makers are busy with...
Read more »
Have you missed the new releases of electric cars? Well, your wait is over, because we have a whole lineup of the latest all-new EVs that came out fresh of the fast...
Read more »
I finally pulled the trigger on an electric car… This is the Porsche Taycan Turbo S. It was a tough choice between this and a Tesla (both are awesome cars). source
Read more »
The Tesla Model 3 represents the latest Tesla vehicle to it the streets. The Model 3 is of course fully electric, features autopilot autonomous driving and comes in … source
Read more »
Many people consider Tesla the masterpiece of design and engineering, however, what if we told you there is a way to improve this nearly ideal electric car? To our surprise the amount...
Read more »
Modern car manufacturers stick to their plans of making cars greener and more efficient, so today you get a chance to find out what new PHEVs will be arriving in 2018. Even...
Read more »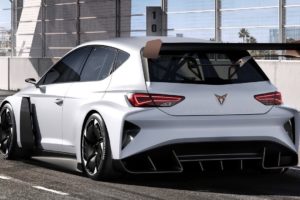 Representing Top 7 All-Electric Sports Cars that Achieve Maximum Performance Immediately. 01: Renault ZOE e-Sport Concept 02: The Cupra e-Racer 03: Porsche Mission E 04: Tesla Roadster 05: Rimac C-Two 06: Genovation...
Read more »
Visit our main channel Automotive Territory: Trending News & Car Reviews – https://www.youtube.com/channel/UCu05qdj67VEs4n0qSLF-80w Mission E will be a four door, four seats sports sedan with the resembling design of the iconic Porsche...
Read more »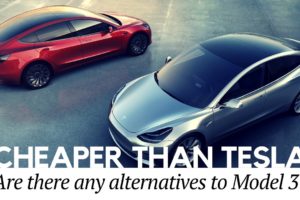 The official presentation of Tesla Model 3 was just spectacular – all electric car enthusiast saw a product that they all want – an EV that is affordable, has a good battery...
Read more »