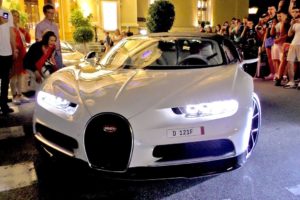 Supercars on the streets – It took a while before the big cars came out this year during Top Marques in Monaco but on the last day, 2 Bugatti Chirons came out...
Read more »
The Automotive industry is ever evolving, and even the extremely exotic club of supercars gets new arrivals every single year. The 2018 appears to be especially lucky since more than twenty new...
Read more »
!!!IMPORTANT UPDATE!!! The valid price for Apollo Intensa Emozione is 2.7 million dollars. We apologize for the mistake. Welcome to Automotive Territory Daily News! Many people would argue that an automobile is...
Read more »