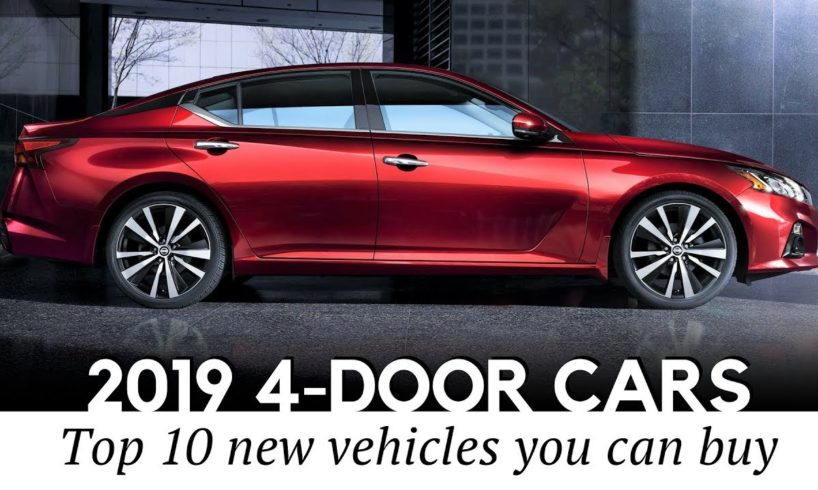 Even though sedan sales have gone down in numbers during the last couple of years, they still contribute to one third of automobiles sold in the world.
People still love these cars as their daily drivers regardless of the latest crossover and SUV trends. So for those of you who stay true to the good old four-door body style, let us show you the list of the 10 new sedan models that will be arriving to the market by the year 2019.
Other topics you may find useful:
Most affordable SUVs with 7 passenger seating: https://www.youtube.com/watch?v=RPzQmSxhFmg
Reliable cars, trucks and SUVs that last more than most vehicles on the road: https://www.youtube.com/watch?v=xIPttZ9GZec
Cars featured in this video:
VW Jetta: vw.com/models/2019-jetta
The 2019 Volkswagen Jetta has been completely redesigned, and in our humble opinion it easily gets the title of one of the most beautiful affordable sedans of today.
Honda Insight: automobiles.honda.com/future-cars/insight-hybrid
The Honda Insight is no longer a 3-door hatchback, now it comes as a premium 5-seater fastback sedan, that will get standard safety and autonomy features, as well as a hybrid powertrain.
Toyota Avalon: toyota.com/avalon
The new 2019 Avalon still remains the flagship of the brand. The mid-premium sedan comes in 7 trims and the pricing starts at $35,500.
Kia Forte: http://www.kia.com/us/en/home
The 2019 Kia Forte is an affordable sedan that comes with lots of standard high end technologies and class leading limited warranty from the manufacturer.
Kia K900: kia.com/us/en/content/vehicles/upcoming-vehicles/2019-k900
This Kia is known around the world as Quoris, K9 and K900 in the US. The release of the Kia K900 is scheduled for the fall 2019.
Nissan Altima: nissanusa.com/vehicles/future-concept/19-altima.html
In order to catch up with the competitors like Toyota Camry and Honda Accord, the mid-size sedan Nissan Altima has received an all-new redesign for the 2019 model year.
Mercedes-AMG CLS 53 4MATIC+: mercedes-amg.com/en/vehicles/cls/coupe/cls53.html
Until recently the only AMG versions of traditional Mercedes automobiles had indexes 43 and 63, however now the middle level variant 53 has emerged and was assigned to three models, among which is an updated sedan AMG CLS 53.
Lexus ES: www.lexus.com/future/ES/
2019 Lexus ES is a seventh generation model that sits on an all-new architecture and has a more powerful engine.
Audi A6: www.audiusa.com/models/audi-a6
2019 Audi A6 is one of the best, most comfortable and high-tech sedans ever built by the company. It has a new platform, multiple driver-assist features, and customizable digital interior.
Jaguar 300 XE Sport: www.jaguarusa.com/about-jaguar/news/jaguar-debuts-new-2019-xe-300-sport-edition-with-gripping-ice-race.html
Jaguar 300 XE Sport is a racier special edition of the mid-size XE sedan that is available in four exterior colors: Yulong White, Indus Silver, Caldera Red, and Santorini Black.

source