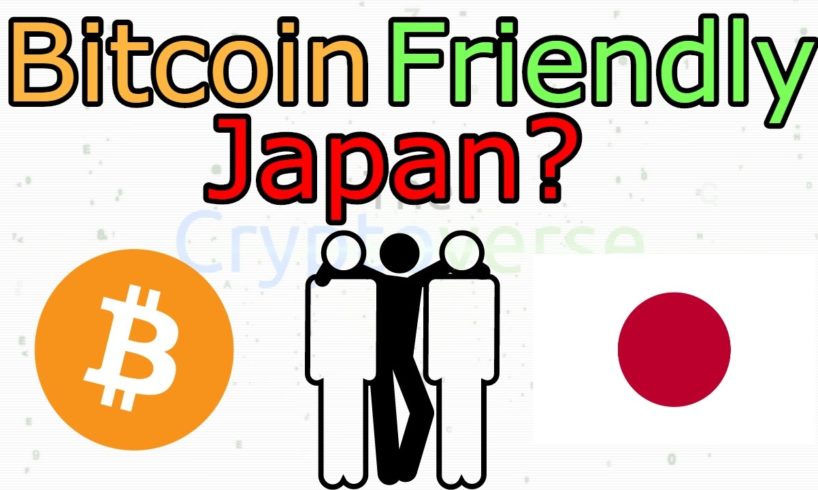 **On Today's Episode Of The Cryptoverse:**
Let's explore a new law that has come into effect in Japan, making Bitcoin a legal form of paying, but stopping short of giving it legal status as a currency.
The news segment begins at 5:25
Today's episode is sponsored by TunnelBear. the simple VPN app that makes it easy to browse the web privately and enjoy a more open and secure Internet experience.
[To try TunnelBear for free by clicking here](http://click.tunnelbear.com/SH8n)
**Please Support The Cryptoverse And Boost Cryptocurrency Adoption By Becoming A Cryptoversity Patron:**
Make a regular contribution and you'll help to secure Cryptoversity's future, get unlimited access to all Cryptoversity courses as well as a private Telegram chat group where you get direct access to me:
**Or Pay As You Go With Bitcoin Tips:**
1Lak8zkQbUB5FgDD6ci6M82oTVBveuBxBT
**Sources:**
[Cryptocurrency Prices Provided by CoinMarketCap.com](http://coinmarketcap.com/)
[LiteCoin SegWit Tracker](http://litecoinblockhalf.com/segwit.php)
[The Article I Mentioned From Zach LeBeau, CEO of SingularDTV](https://keepingstock.net/singulardtv-building-a-decentralized-entertainment-economy-6ed514954bc3)
[The Original Article On Cointelegraph](https://cointelegraph.com/news/bitcoin-price-hits-1130-japan-legalizes-bitcoin-scaling-progress)
[Get Early Access To My Secrets Of The Bitcoin Triangle Course: Discover 21 Fast Track Ways To Make and Save With Bitcoin](https://www.cryptoversity.com/courses/secrets-of-the-bitcoin-triangle/)
Produced by Cryptoversity.com the online school for learning about Bitcoin, crypto-currencies and blockchains.