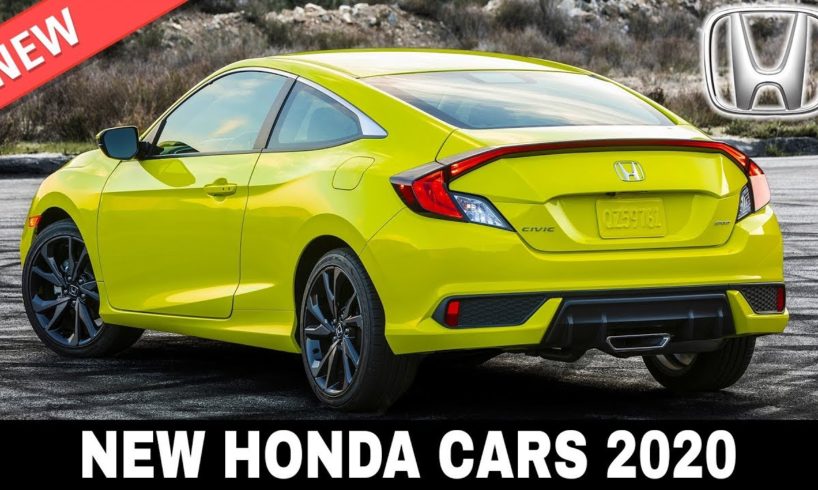 Maybe not the most beautiful car brand out there, but definitely one of those that offer superior reliability and latest technological advancements in the field. Starting from 2020, Honda will be making a push to electrify its lineup bringing in more hybrids and battery electric vehicles as never before. In this episode of #AutomotiveTerritoryDailyNews, we will be exploring all of the newcomers from the Japanese giant, their upgrades, prices and performance characteristics.
Subscribe to our channel to always stay informed about the innovations in the world of automobiles and lets start the engines!
Don't forget to check out our on-going Series on 2020 Car Lineups from the World's Automakers:
#1 2020 Honda CR-V Hybrid
Already on sale in Europe and Asia, the first ever U.S.-made hybrid crossover CR-V from Honda will be hitting the market in 2020 as a part of the mid-cycle redesign.
#2 2020 Honda E
If you are interested in the development of electric vehicles, you must be familiar with cute Honda Urban EV concept that first surfaced in 2017. For the upcoming 2020 model year, its production version, simply named Honda E, is entering the European market in two modifications.
#3 2020 Honda Pilot Black Edition
Refreshed for the 2019 model year, Honda's best-selling mid-size model is getting a new top of the line 2020 Honda Pilot Black Edition iteration this year.
#5 2020 Honda Passport
2020 Honda Passport is resurrecting the nameplate that existed between 1993 and 2002, in a form of an all-new Honda-original mid-size SUV.
#5 2020 Honda Civic Si
On the heels of the recent upgrades to the standard sedan and coupe Civics, their Super Injected SI counterparts are following up with facelifted front and rears.
#6 2020 Honda Talon
The arrival of Honda's first sports side-by-side, Talon, was highly anticipated by the UTV community and it appears that their initial attempt to enter the segment is going to be extremely successful.
#7 2020 Honda Accord Hybrid
While its gas sibling experiences a slight drop in sales, the Accord Hybrid continues to conquer the niche of midsize hybrid sedans, and there are three reasons for that.
#8 2020 Honda Insight
There are two models that go hand in hand to become Honda's top-selling hybrid for the year. The first one is the previously mentioned Accord, while the second is the compact Honda Insight. All of its 3 trims come standard with LED headlights, push-button start, and the Honda suite of advanced safety and driver-assists.
#9 2020 Honda Civic Hatchback
America's best-selling passenger car, Honda Civic, returns in the hatchback body style for the 2020 receiving updated exterior styling, revised trims and more technology as a standard. As a part of the facelift all trims feature new wheel designs.

source