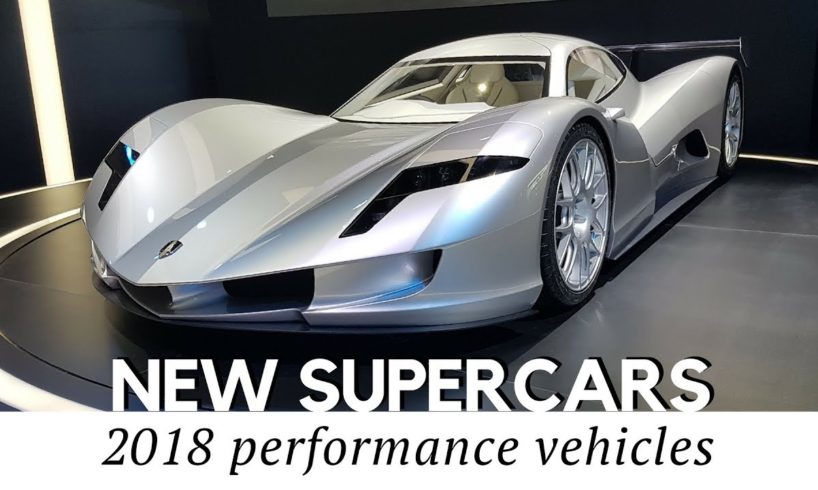 If alien origin and yellow sun exposure is all that it takes to turn an ordinary journalist Clark Kent into a Superman, it is not that simple for Super Cars. For an automobile to get such a title title it has to combine multiple features including perfect handling, fantastic speed and acceleration, unearthly design and of course at least a six-figure price tag.
Even though you might think that the demand for these four-wheelers cannot be high, but be sure that the top 1 percent is buying them out like hot pockets immediately after the announcement. Today we are planning to introduce you to the elite club and provide you with a rare chance to see the best all-new supercars that will see the world in the nearest future.
Zerouno: italdesign.it/project/zerouno/
It is not a secret that Italdesign borrowed the platform for this automobile from Huracan, and the final product turned out so great, that many experts had to admit that Zerouno from Italdesign is the true Huracan that Lamborghini had to build.
Aston Martin Vulcan AMR Pro: media.astonmartin.com/aston-martin-vulcan-amr-pro-wildest-ever-aston-martin-taken-to-new-extremes/
The Aston Martin Vulcan had been the first supercar to ever wear the British Badge back in 2015 and in now the manufacturer released a new even more aerodynamic auto called Aston Martin AMR Pro.
Mercedes AMG Project 1: mercedes-benz.com/en/mercedes-benz/vehicles/mercedes-amg-project-one-formula-1-technology-for-the-road/
Project 1 is a plug in hybrid with a powertrain consisting of a race car engine 1.6-liter turbocharged 90-degree V6 and a quartet of electric motors hooked up to a single high-performance battery.
Ferrari Portofino: auto.ferrari.com/en_EN/news-events/news/ferrari-portofino-makes-society-debut/
Portofino is a hardtop convertible, that is powered by a front-mounted twin turbo 3.9 Liter V8 engine, with some major upgrades like redesigned pistons, rods, exhaust system and updated engine management soft.
Kode 0: http://www.motortrend.com/news/ferrari-enzo-designer-shows-kode-0-supercar-ahead-of-monterey-debut/
One of the most exciting debuts at the Pebble Beach Concept Lawn this year designer wise was the Kode 0 from the former Ferrari, Porsche, and Pininfarina designer Ken Okuyama.
McLaren P14 (AKA 720S)
McLaren undeniably knows how to build lightweight, powerful and aerodynamic supercars, and 720S model is great evidence for that.
Aspark Owl: carmagazine.co.uk/car-news/motor-shows-events/frankfurt/2017/aspark-owl-japans-take-on-the-all-electric-hypercar
This Japanese supercar has all the chops to get into an even narrower class of automobiles with hypercar performance. Aspark Owl is a combination of unique construction and power.
Vanda Dendrobium: dendrobiummotors.com/
It has been confirmed that Vanda Dendrobium is destined to become a production vehicle after all and these statements are supported by the recent sightings of the orchid's testing at relatively high speeds.
ATS GT: atswheels.com/ats/
This Italian supercar is built on the steel platform and the base is covered with carbon fiber panels. The resulting weight of the ATS GT coupe is as low as 2900 lbs, which is close to super lightweight McLarens.
Techrules Ren: techrules-news.com/
Techrules Ren is a turbine recharging electric vehicle and the final production design of the series supercar from Techrules, which is a follow up to the concept AT96
Zenvo TS1GT: zenvoautomotive.com/
TS1GT is a Danish supercar that was created to celebrate the 10th anniversary of this auto maker. It is a mid-engine two-seater with carbon-fiber body and unearthly performance.

source