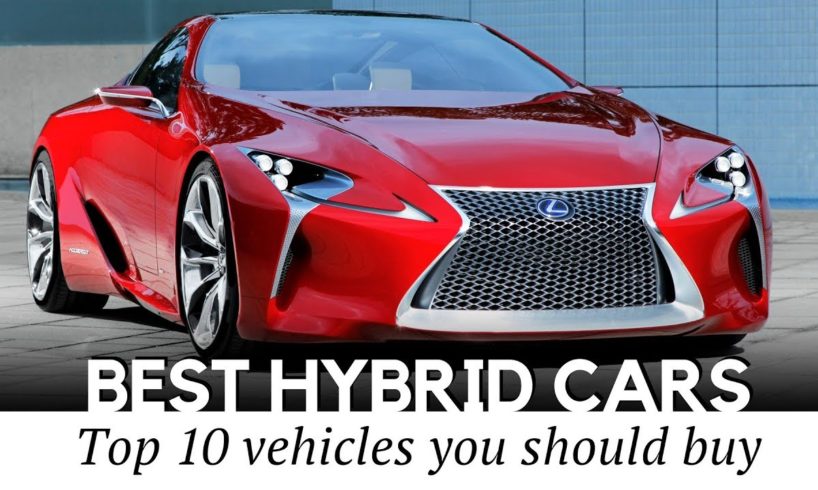 10 Best NEW Plug-in Hybrid Cars Worth Buying in 2018
Regardless of today's popular belief that full or so called strong hybrids are not truly environmentally friendly, they are still those cars that started the whole electrification craze. Unlike Plugin hybrids or pure electric cars, which the way have already been extensively covered on our channel, they come at affordable prices, do not require charging and still ensure superior fuel efficiency and performance due to the perfectly synchronized work of an electric motor and an engine that kicks in when additional power boost and speed are needed. In this episode we will be showing you top 10 models that are on sale today to prove that conventional hybrids are still a thing and should not be disregarded when shopping for a low emissions car!
Cars featured in this video:
Hyundai Ioniq Hybrid: hyundaiusa.com/ioniq-hybrid/index.aspx
To put it simply the Hyundai Ioniq Hybrid is Hyundai's version of the Toyota Prius, but if you were to ask our opinion, a way sexier version.
Toyota Highlander: toyota.com/highlanderhybrid
If you are in search for a great looking 3-row SUV with 7 to 8 passengers seating, premium finished interior and high gasoline mileage, then the midsize Highlander Hybrid from Toyota should be a solid choice.
Toyota RAV4: toyota.com/rav4hybrid
The Rav 4 has been on the market for nearly a quarter of a century and currently it is among the best-selling crossovers. The hybridized version of this CUV uses the same technology as the Toyota Prius
Honda Insight: world.honda.com/INSIGHT
Honda Insight has taken the shape of the upscale 5-seater fastback sedan, that will be sitting above Honda Civic in terms of size and trimming.
Lexus LC 500h: lexus.com/models/LC-hybrid
Enjoying a swift environmentally friendly ride is now possible with this high performance sports car based on the stunning LC concept.
Toyota Prius: toyota.com/prius
Even though Prius has never been a sexy car, it was among those first automobiles that started the whole electrification craze, so we could not leave it out off the top list.
Kia Niro: kia.com/us/en/vehicle/niro/2018
The Niro is a crossover utility vehicle that is positioned between Kia Soul and Sportage in the manufacturer's lineup. Unlike many other models, Niro is not offered in traditional internal combustion modification, but only as a hybrid or a PHEV.
Honda Accord Hybrid: automobiles.honda.com/accord-sedan
Honda Accord Hybrid has been redesigned for 2018 and now features the same level of comfort and safety with more trunk and interior space and a $4,500 price drop.
Chevrolet Malibu Hybrid: chevrolet.com/cars/malibu-mid-size-car
Chevrolet Malibu is a highly efficient automobile with a hybrid powertrain and a combined mpg index of 46. It has not received any significant updates this year.
Lexus NX 300h: lexus.com/models/NX-hybrid
Lexus NX 300h is one of the most fuel efficient SUVs that also offers more interior space, safety and infotainment features than most competitors.
Lincoln MKZ Hybrid: lincoln.com/luxury-cars/mkz/models/hybridreserve/
LINCOLN MKZ Hybrid is a quiet luxury sedan with good fuel consumption of 40 mpg. Its entry price is set at $36,605.

source