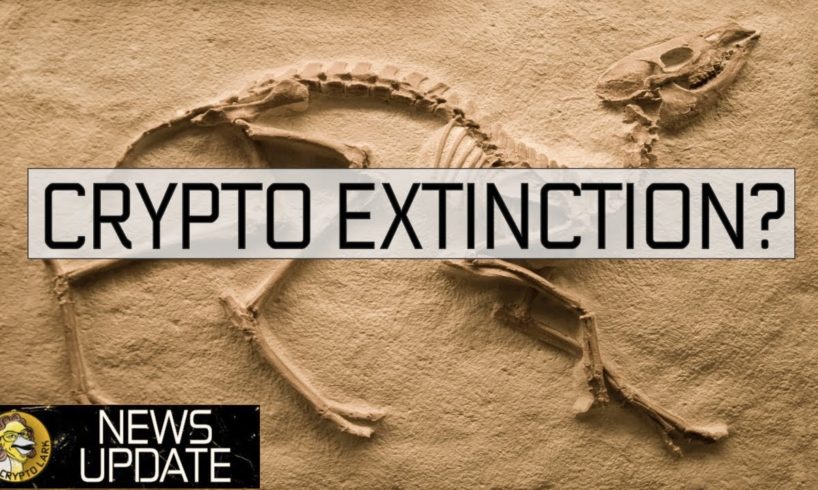 Bitcoin and cryptocurrency news – old men FUD Bitcoin, alt coin extinction event, crypto retirement, sad times for playboy and high times, and Jamaican stock exchange goes crypto.
Elastos Token Tank

For more funny crypto videos check out Bizonacci
https://www.youtube.com/channel/UCTU7zMqyCsIcaYWwtjemYoQ
Bill Harris Embarrasses Himself
https://www.cnbc.com/2018/08/14/ex-paypal-ceo-theres-just-no-value-in-bitcoin.html
Jim Cramer Embarrasses Himself
https://altcointoday.com/mad-money-host-jim-cramer-argues-that-the-tide-is-turning-against-bitcoin/
Xapo
https://cointelegraph.com/news/bitcoin-falls-through-6-000-support-as-xapo-president-warns-of-altcoin-extinction-event
Meltem Drops Truth Bombs
https://www.cnbc.com/2018/08/14/crypto-advocate-bitcoins-narrative-problem-is-spooking-investors.html
Bitcoin and Gold
https://www.ccn.com/despite-its-70-price-drop-bitcoin-surpassed-gold-in-settlement-volume/
Sec Warns RE Retirement
Retiring on Bitcoin? SEC Warns Against New Cryptocurrency IRAs
Venezuela
https://www.coindesk.com/venezuela-to-peg-pension-salary-systems-to-petro-cryptocurrency/
Playboy
https://www.coindesk.com/playboy-files-fraud-lawsuit-against-blockchain-startup/
High Times
https://cointelegraph.com/news/high-times-will-not-accept-bitcoin-in-its-initial-public-offering
Jamaica
Jamaica Stock Exchange Plans to Offer Cryptocurrency Trading
Caribbean Coin
Caribbean Central Bank Explores Issuing Its Own Digital Coin
RECOMMENDED EXCHANGES
BINANCE https://www.binance.com/?ref=10192350
KUCOIN https://www.kucoin.com/#/?r=18a8f
HUOBI https://www.huobi.br.com/en-us/topic/invited/?invite_code=b5u43
CRYPTOCURRENCY HARDWARE WALLETS
LEDGER NANO S https://www.ledgerwallet.com/r/6877
TREZOR https://shop.trezor.io?a=Aw902Rsted
CERTIFIED CRYPTOCURRENCY BROKERAGE
Looking to buy or liquidate a large amount of coin?
Caleb & Brown is here to help. https://partners.calebandbrown.com/cryptolark
SOCIAL MEDIA LINKS (Please note these are my only acounts, beware of scammers as they infest social media)
TWITTER https://twitter.com/TheCryptoLark
FACEBOOK https://www.facebook.com/TheCryptoLark/
TELEGRAM https://t.me/thecryptolark
TELEGRAM HANDLE @cryptolark
MINDS https://www.minds.com/register?referr…
STEEMIT https://steemit.com/@larksongbird
D-Tube https://d.tube/#!/c/larksongbird
BitTube https://bit.tube/The%20Crypto%20Lark
PODCAST – find me on I-tunes "Crypto Waves"
HOST- https://www.acast.com/thecryptolarkpodcast
Telegram Podcast Notifications – https://t.me/CryptoLarkBot
RSS – https://rss.acast.com/thecryptolarkpodcast
CONTACT
E-mail thecryptolark@gmail.com with business or event enquiries.
DISCLAIMER
Everything expressed here is my opinion and not official investment advice – please do your own research before risking your own money.
This video may contain copyrighted material the use of which is not always specifically authorized by the copyright owner. Such material is made available for research or academic purposes. We believe this constitutes a 'fair use' of any such copyrighted material as provided for in section 107 of the US Copyright Law. In accordance with Title 17 U.S.C. Section 107, this video is distributed without profit, for research and educational purposes.
Custom intro and tunes created by The Maker's Initiative – Auckland, NZ
Thanks for watching; please like, subscribe, and share if you found this useful!

source