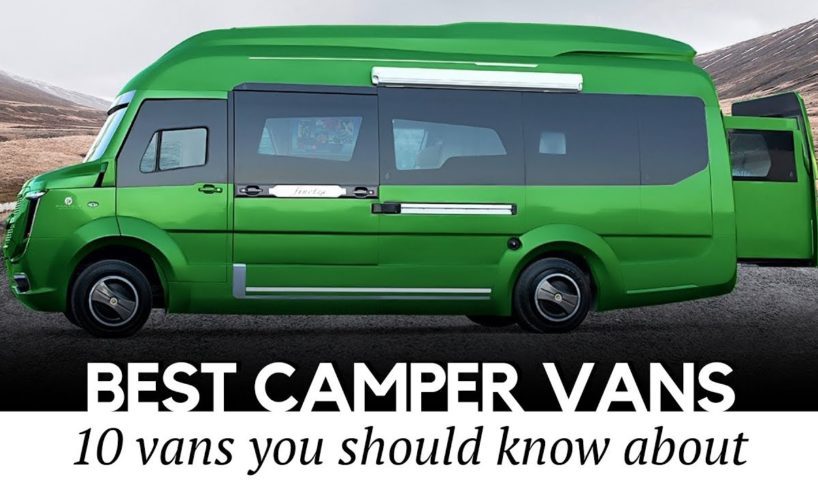 Campervans are perfect recreational vehicles that let you get off the grid and fully enjoy those few days of a long awaited vacation. While some of them could be very humble, others, remaining rather compact and fuel efficient, can have enough room to squeeze in an entire house with fully functional bed, bathroom, kitchen and other creature comforts. In this episode we will show you these ultimate campervans that can bring you closer to the nature and keep the feeling like you've never left the safety and convenience of your home. Thank you for being with #AutomotiveTerritory and enjoy our lineup of the best #ATvacationVehicles
Watch more episodes about vacation vehicles:
Off-Road Campers: https://youtu.be/SLtCKIai8CE
Cheapest Camper Vans: https://youtu.be/6VgyilI87Wg
Pinnacle Luxury: pinnaclevehicles.com
Quality campervans are not only built in the US or Europe. There is one manufacturer in India called Pinnacle and their most advanced model is Finetza Luxury.
Airstream Atlas: airstream.com/touring-coaches/atlas
Airstream is arguably the most advanced and luxurious campervan out there, being built on the Sprinter platform it gives you all of the Mercedes benefits.
Adria Matrix: adria-mobil.com/motorhomes/matrix
It might come as a surprise, but one of the world's best campervan makers is located in Slovenia. Adria manufacturers the 2019 Matrix for the most comfortable vacations.
Hobby Optima Premium: hobby-caravan.de/en/motorhomes/optima-premium
Fiat-Ducato platform is ideal for RV building and Hobby Optima Premium campervan is evidence for that. There are two sleeping areas and a second floor for the kids.
Leisure Travel Vans Unity: https://leisurevans.com
Unity is manufactured in Canada by Leisure Travel Vans and is based on the Mercedes Sprinter platform, allowing it to use the latest autonomy and safety features from this car maker.
2019 Titanium Chausson: chausson-motorhomes.com
This campervan comes from the French manufacturer Chausson and is based on the Ford Transit platform. It stands out due to relatively small price of $65,000 and rich packaging.
Niesmann+Bischoff: niesmann-bischoff.com/en
The history of Niesmann+Bischoff dates back to 1950s when the culture of motorhomes originated in Germany. At the moment this brand is a part of Hymer Group and it carries three models of Class B and A RVs: Arto, Smove and Flair.
Hymer Activ and Activ 2.0: gohymer.com/?utm_source=adwords&utm_medium=ppc&utm_campaign=hymerbrand
Activ campervan is based on the standard Ram Promaster chassis, the 2.0 trim offers an extended chassis with optional rear power sofa and the Loft Edition get you even more sleeping area
Regency Concept One Class B RV: regencyrv.com/concept-one-brochure/
Regency Concept One is a newest camper-van built by a TX-based Regency RV. The vehicle is all-electric due to a 3kW diesel generator on board.
Sven-Hedin from Westfalia: westfalia-mobil.com/modelle/Sven-Hedin/sven-hedin.php
Sven-Hedin is the newest addition to the Westfalia's RV family and the first one based on VW Crafter platform.

source