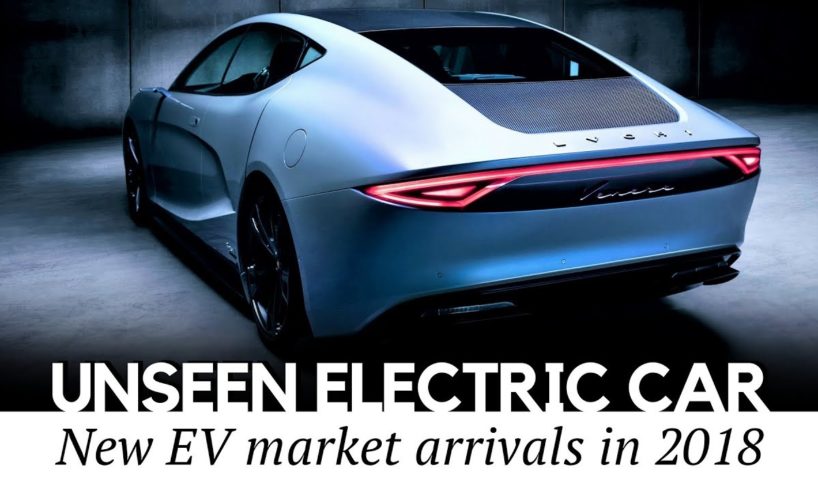 It has been awhile since we last covered the newcomers to the electric car market. Unfortunately, the news about EV releases were rather dull and uneventful these past few weeks, but alas we are ready to reveal to you our digest of the latest presentations and debuts of all-new electric cars and concepts.
These four wheelers are getting more and more powerful, ranges go well over 200 miles and at times over 400, autonomous driving is getting more sophisticated and speeds exceed our imagination!
Recently presented all-electric vehicles that you might have missed: https://www.youtube.com/watch?v=xbMEYUo-Ozs
Cars featured in this video:
BMW iX3: press.bmwgroup.com
The electric softroader Audi E-Tron is about to hit the conveyor, and the Mercedes EQC is already going through the final testing, and now the movement has been joined by BMW, which has just presented a new all-electric Crossover iX3.
Lynk and Co 01: lynkco.com
is sold with 1.5 Liter and Turbo 2.0 Liter 4-cylinders, when it arrives to the US and Europe in 2020, it shall only come in plugin hybrid or purely electric forms.
The Vision Mercedes-Maybach Ultimate Luxury: media.daimler.com
The Vision Mercedes-Maybach Ultimate Luxury is the direct heir to the Vision Mercedes-Maybach 6 Cabriolet. It is geared up with 4 compact electric motors with combined output of 750 horsepower or 550 kW, with independent all-wheel drive.
LVCHI Auto Venere: lvchiauto.com/venere
Even though the Chinese startup LVchi, that is based in Shanghai, was founded just in 2016 it has already released two electric car concepts. The first one was Urano coupe, and the latest one is a four-door sedan Venere.
SF Motors SF5 and SF7: sfmotors.com
SF Motors was founded in Silicon Valley in 2016 and unlike other notorious electric car paper manufacturers, it is aggressively entering the market.
Nissan Sylphy Zero Emission: reports.nissan-global.com/EN/?p=19229
New Nissan Sylphy Zero Emission is an electric sedan based on the next generation Nissan Leaf platform. It will be released exclusively for the flourishing Chinese market.
Isdera Commendatore GT: www.isdera.de/
Isdera Commendatore GT is an all-new purely electric coupe with gullwing doors and is the first company sports car with 2+2 seating.
VW I.D. R Supercar: media.vw.com/releases/1008
VW I.D. R Supercar is one of the fastest automobiles ever built by VW that in terms of acceleration is quicker that Formula E and Formula One racers.
Pininfarina HK GT Concept: www.pininfarina.it/en/homepage/homepage.htm#
Pininfarina HK GT Concept is an all-electric coupe that puts a modern twist on classic Italian styling.
Audi e-tron Vision Gran Turismo: audi-mediacenter.com/en/presskits/audi-e-tron-vision-gran-turismo-10060
Previously developed only for the racing simulator on Playstation 4, the e-tron Vision GT has now been fulfilled in real life.

source