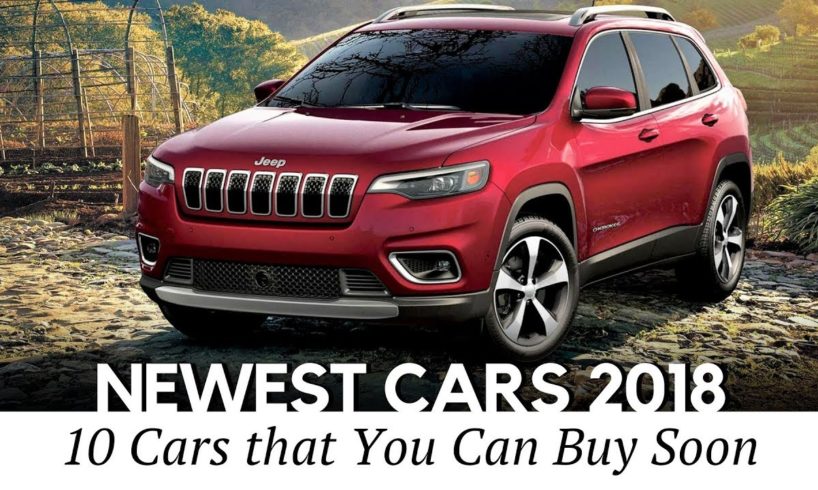 If you ever wonder where we obtain the latest information about the newcomers of automotive world, we are ready to reveal the secret: we mostly follow auto shows, where the latest cars are presented like pieces of art on stages and podiums.
The beginning of this year has already been marked by quite a number of such events with the culminating appearances at the North American Auto show in Detroit. Today we wanted to share with you our excitement about the latest automotive news and tell you about the freshest additions to the family of four-wheelers.
Cars featured in this video:
Volkswagen Jetta: http://www.vw.com
2019 VW Jetta is a comfortably built sedan based on VW's MQB platform. Costing from $18,545, t is now the cheapest in its model row.
Chevrolet Silverado 1500: media.chevrolet.com/media/us/en/chevrolet/vehicles/silverado/2019.html
The New Silverado is not your typical car designed by a commission, as claimed by the manufacturer it is 100% consumer oriented and was based on the 7000 interviews of Chevy drivers.
Acura RDX: acura.com/future-vehicles/acura-rdx-prototype
The new RDX is the most extensive Acura redesign in a decade. It is built on the exclusive Acura-precision platform and incorporates design elements of Acura Precision Concept and Cockpit Concept.
Honda Insight: world.honda.com/INSIGHT
Honda Insight has taken the shape of the upscale 5-seater fastback sedan, that will be sitting above Honda Civic in terms of size and trimming.
Toyota Avalon: toyota-global.com
Toyota Avalon is a mid-premium full-size sedan that is tasked to satisfy consumers desire for high-level of comfort, sophisticated design and technologically advanced package.
Mercedes G-Class: mercedes-benz.com/en/mercedes-benz/vehicles/passenger-cars/g-class/the-new-g-class/
After an endless torrent of rumors, leaks and spy shots the all-new iconic G-Cless Geländewagen has finally been revealed to the public in January 2018.
Ram 1500: ramtrucks.com/2019/ram-1500.html
The 2019 Ram 1500 has a smarter, more modern exterior and interior design, is lighter than before and stronger than ever.
Hyundai Veloster: hyundaiusa.com/2019-veloster/index.aspx
The previous generation of Veloster was a weird looking affordable hatchback, and even though practical with sporty looks, never was considered hot. But it seems that the 2019 model is here to flip the perception upside down.
Kia Forte: www.kia.com/us/en/home
2019 Kia Forte is a new sedan that is featuring Stingerish headlights and tiger-nose grille and has more aggressive styling and sporty look.
Jeep Cherokee: jeep.com/reveal/cherokee.html
The mid-size SUV segment shows no signs of slowing down and to stay relevant Fiat-Crysler has come up with the major update for the 2019 Jeep Cherokee.
Mustang Bullit 50-th Anniversary: media.ford.com/content/fordmedia/fna/us/en/news/2018/01/14/50th-anniversary-mustang-bullitt.html
In order to commemorate the 50th anniversary of the iconic 1968 movie "Bullit", Ford introduced the mighty 2019 Mustang Bullit.

source