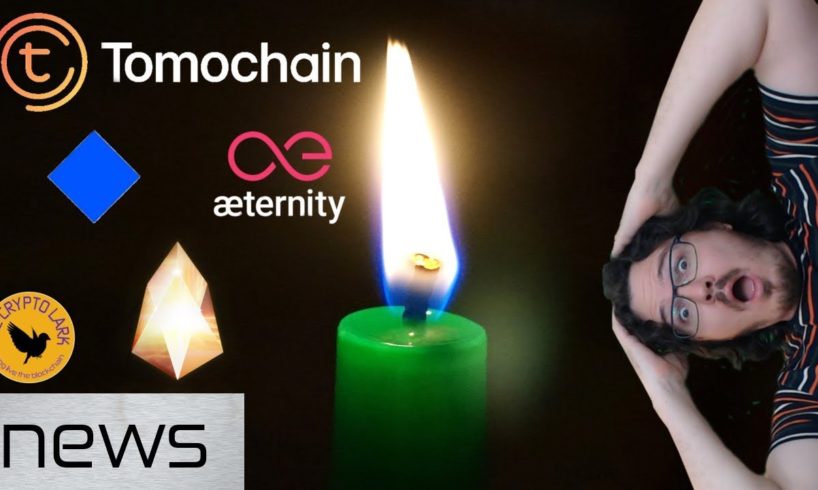 The latest in Bitcoin and cryptocurrency – an epidemic of FOMO is sweeping the community, Bitcoin Cash getting sued, Binance goes to Bermuda, latest from Cardano, Pitbull tweets about blockchain and much more.
Bitcoin Cash
https://cointelegraph.com/news/outraged-pro-btc-community-alleges-bitcoincom-is-misleading-buyers-into-buying-bch
GIFTOMON
Launching testing phase for our new blockchain game, GIFTOMON! Priority goes to the first 100 responders. Please retweet this post and register here if you want to be participate in testing in early May: https://t.co/f4pxbPNzeE #GTO #GIFTO #crypto #cryptokitties #blockchain pic.twitter.com/60tMG5u0MX

— Gifto (@gifto_io) April 25, 2018
Binance
https://cointelegraph.com/news/binance-signs-agreement-with-bermuda-govt-on-15-mln-investment-jobs
Cardano Test Net
https://ambcrypto.com/cardano-ada-is-set-to-launch-two-test-nets-very-soon/
Cardano POS
https://forum.cardano.org/t/iohk-statement-ouroboros-genesis-new-research-for-cardano/11074
Aphelion NEO wallet
https://neonewstoday.com/general/aphelion-wallet-beta-release-1-1-6/
Waves Platform
Waves Smart Contracts have just been released to Waves' TestNet: https://t.co/LAQTBL0PhQ

Counting days to activation!#WavesPlatform #Cryptocurrency #Blockchain $WAVES #Fintech #Crypto #SmartContracts pic.twitter.com/YNEGG64FX6

— Waves Platform (@wavesplatform) April 28, 2018
Request Network and Wikimedia
Nebulas
https://medium.com/nebulasio/the-nebulas-incentive-program-starts-now-with-nearly-3-million-in-rewards-e7a1399addc2
Pitbull Blockchain
It's time for a major change in the music industry! Blockchain developers, we need your help to empower artists worldwide.

Learn more at https://t.co/pPfBjux1g4#emergeamericas #openzeppelin #smackathon https://t.co/G2jqnpBLJJ

— Pitbull (@pitbull) April 25, 2018
Please note that this is NOT a sponsored video.
Join the decentralized media – watch this video on Steemit
https://steemit.com/@larksongbird
Decentralized media is coming! Get an account
https://www.minds.com/register?referrer=TheCryptoLark
Looking to buy or liquidate a large amount of crypto? Then Caleb and Brown is here to help. https://partners.calebandbrown.com/cryptolark
Get a great range of the hottest coins on Binance!
https://www.binance.com/register.html?ref=10192350
Get new and exotic coins on
https://www.bibox.com/login/register?id=11169749&lang=en
Get some of the best coins going on
https://www.kucoin.com/#/?r=18a8f
A top exchange for getting awesome coins
https://www.huobi.br.com/en-us/topic/invited/?invite_code=b5u43
Secure your coins with a hardware wallet!
Get the Ledger Nano S https://www.ledgerwallet.com/r/6877
Be safe, be secure, use a Trezor hardware wallet
https://shop.trezor.io?a=Aw902Rsted
Get 3% off on Genesis Mining – nBiS6j
Mine Bitcoin on Hashflare
https://hashflare.io/r/4B0EA9A
Beat the ads and help support your favorite Youtubers
https://brave.com/
Join the Discussion on Telegram – https://t.me/thecryptolark
Stay up to date with the latest news https://twitter.com/TheCryptoLark
Follow me on https://www.facebook.com/TheCryptoLark/
Disclaimer: Everything expressed here is my opinion and not official investment advice – please do your own research before risking your own money!
Thanks for watching!
Please like, subscribe, and share if you found this useful!
Questions or comments please e-mail thecryptolark@gmail.com

source