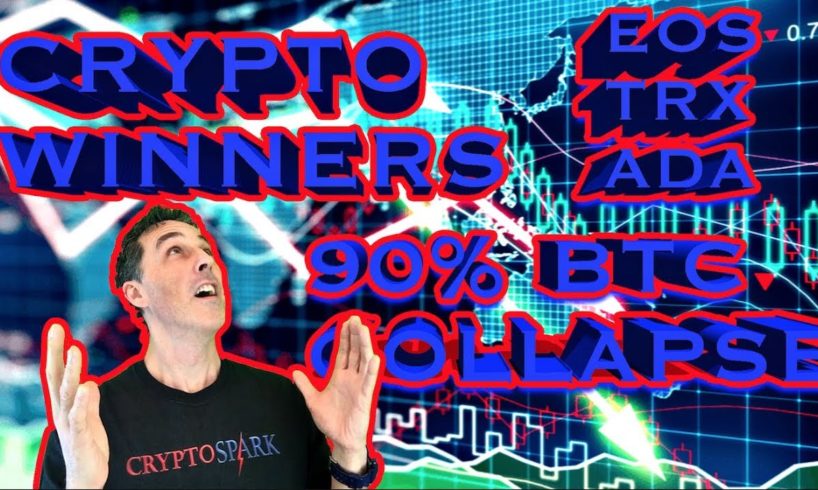 BITCOIN NEWS & CRYPTO WINNERS ~ MARKET COLLAPSE PREDICTION
https://www.coindesk.com/eos-trx-ada-aprils-crypto-winners-saw-100-gains/
https://cryptovest.com/news/major-investment-bank-predicts-cryptocurrency-market-wipe-out/
Bitcoin has stayed stead over the past month, with a decent increase. The top Cryptos that are winners have experienced over 100% gains in the same period. Alt Coins have benefitted from more investors coming back in as Market Cap has risen recently as well.
EOS, TRX and ADA have all seen excellent gains, and continue to be leaders in the recent months of 2018.
Another Market Collapse prediction, leading to a serious consolidation of projects. However, the prediction includes a strong Cryptocurrency market after the healthy move.
Make sure to Follow me on Twitter
Tweets by CryptoSpark1
COINBASE OFFER FREE $10
https://www.coinbase.com/join/529a4905d8c4190fb40000e5
COLD STORAGE WALLET (NANO S) EXCELLENT BASIC OPTION
https://www.ledgerwallet.com/r/c04f
COLD STORAGE WALLET (BLUE) ~ MUCH EASIER TO USE & SEE
https://www.ledgerwallet.com/r/c04f?path=/products/ledger-blue
THE BEST TRADING SOFTWARE FOR CRYPTOS ~ PERIOD!
(YOU CAN USE BINANCE OR MANY OTHERS WITHIN COINIGY)
https://www.binance.com/?ref=17275511 (BINANCE)
EASIEST CRYPTO TRADING SOFTWARE ON THE PLANET
https://www.coinigy.com/?r=751a4b52 (COINIGY)
PRIVACY & SECURITY
https://nordvpn.com/spark
(COUPON CODE IS SPARK)

source